ONLY by INVITATION for top affiliate marketers including; publishers, influencers, network marketers, digital marketers. EARN UP TO & OVER $ 1MM PER MONTH
SocialCPX is where social pays BIG.  It's Webtalk's patent-pending affiliate program that pays lifetime residual income on advertising, premium upgrade, transaction fee and job services revenue generated through  Webtalk.
Webtalk.co  is an invite-only, next generation of online networking utility, providing end-to-end relationship management, enabling you to manage all relationships uniquely based on their value and stage.  Picture Facebook, LinkedIn, Slack, Salesforce, Dropbox and more  rolled into a single platform!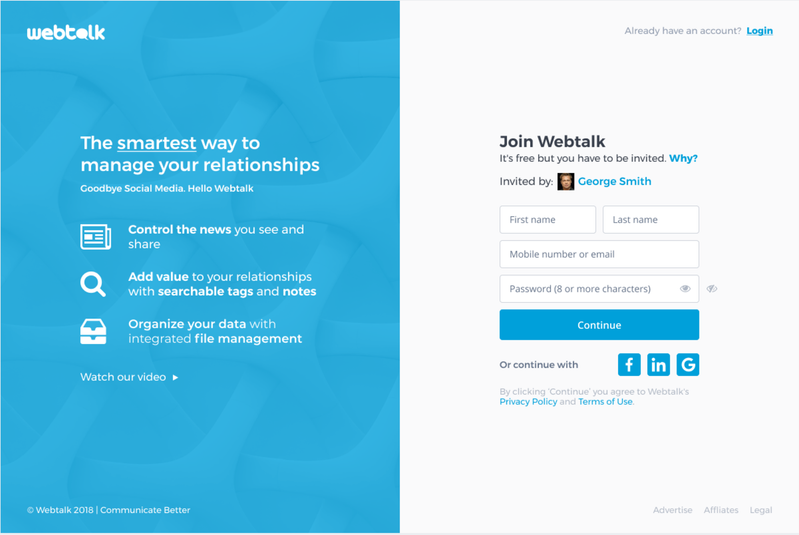 Webtalk is taking the internet by storm.  As of September, 2018, Webtalk is adding almost  10,000 new users daily!  This is all thanks to current Webtalk users / future SocialCPX affiliates.
Your job as a  SocialCPX affiliate  is to promote  YOU or YOUR BUSINESS , not Webtalk!
For privacy reasons YouTube needs your permission to be loaded. For more details, please see our
Privacy policy
.
I Accept
Webtalk also provides " Follow Me "  buttons and  banner ads  for your websites and email.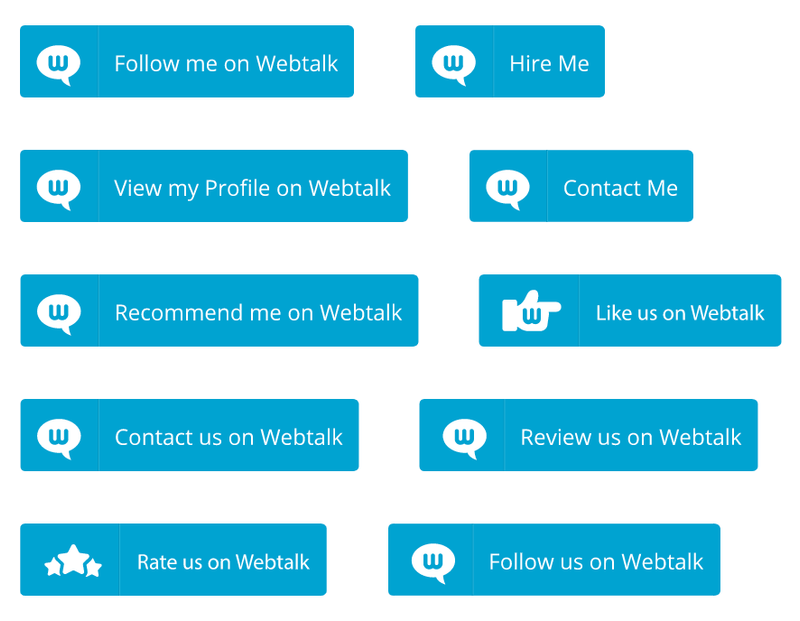 When new users join Webtalk  to follow you or your business, Webtalk goes to work, monetizing them for you  paying 10% revenue share for life!

The  FIRST 1 MILLION  AFFILIATES  who acquire a user referral that purchases one of Webtalk's premium monthly service packages will be awarded and grandfathered into a  5-Tier / LEVEL COMMISSION PLAN FOR LIFE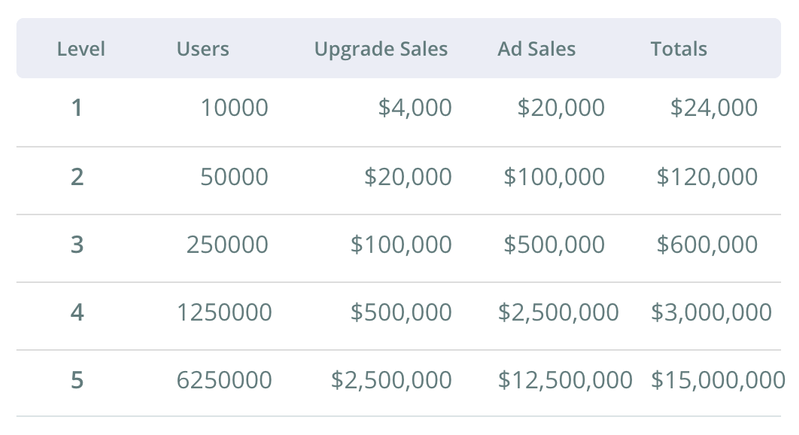 Webtalk invested millions of dollars  into viral loop software encouraging your referrals to  invite your contacts to connect / follow you on Webtalk .
When your referrals Refer others, and they Refer others, and so on …  YOU GET PAID THE SAME 10% REVENUE SHARE COMMISSION THROUGH 5-tiers OF referrals AS IF YOU ACQUIRED THE USERS yourselves.
THAT'S UP TO 50% OF ALL REVENUE PAID OUT FOR LIFE!  If everyone invites just five people to join Webtalk, this is how fast your book of business can grow … (imagine earning $ 0.10 – $ 1 / mo per user)Webtalk, this is how fast your book of business can grow… (imagine earning $0.10 – $1/mo per user)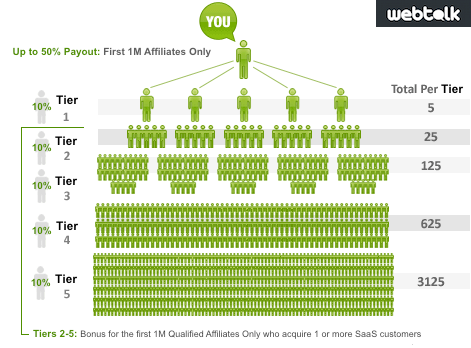 ONLY THE FIRST 1 MILLION AFFILIATES  who acquire  1 SALE  will be awarded the multi-tier commission plan for  LIFE.
The income calculator below is available to try inside your profile.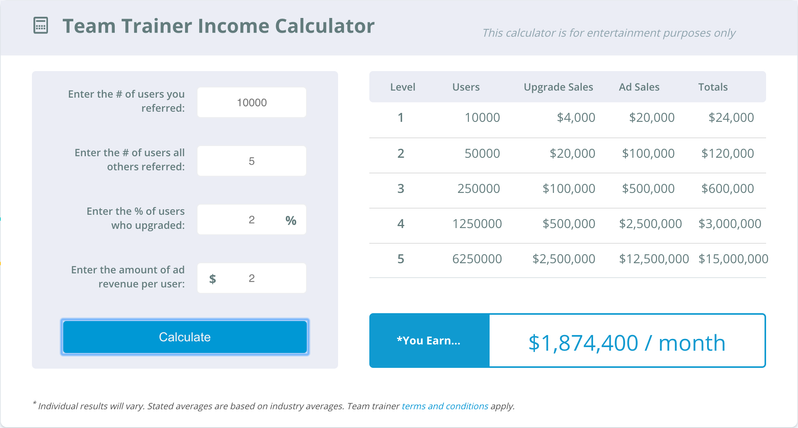 The calculator example shows …  if you invite  10K users,  and they all invite  5 new users on average , then Webtalk is able to encourage  2%  of them to spend  $ 20 / mo  on premium features, and generate  $ 2 / mo  in advertising revenue . Your commissions would be over  $ 1.8MM / mo if you qualify for the 5-Tier Commission Plan.Webtalk is able to encourage
Selvom Webtalk is free , they are estimating att as the user base and revenue streams grow, the average revenue per user will Exceed  $ 10 / mo or? $ 1 / mo commission per user referral on average.
Directly referring 100,000 users  are estimated to generate $ 100K per month in commissions, but if you are one of the  1 MILLION  affiliates awarded the  5-TIER commission plan , those 100,000 users could add  tens of millions  more users into your book of business.
COMPENSATION PLAN ???
For privacy reasons YouTube needs your permission to be loaded. For more details, please see our
Privacy policy
.
I Accept
NoomiKajsa 🙂